This project was to address the problem with the radius of the curves on the last table (table 6). The curves are too tight for some RDCs, most frieght trains, and all passenger trains. Since there is space behind the table it was decided to rebuild the table a foot deeper.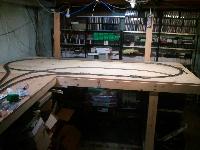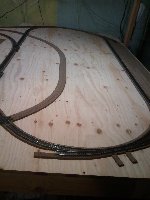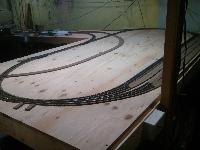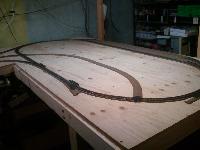 Table 6 prior to reconstruction. In order to enlarge the table we need to either move or shorten the back legs.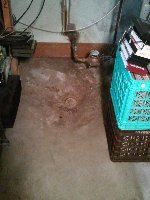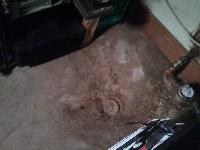 Since the back legs are next to a sewer cleanout depression, they cannot be moved. So the additional foot will be cantilevered.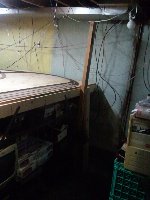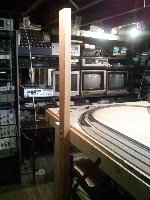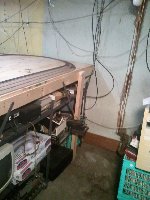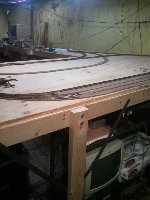 The legs before and after shortening. A sky hook, visible in the third shot, is used to support the table while changing legs.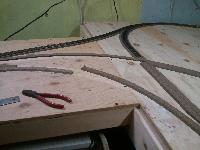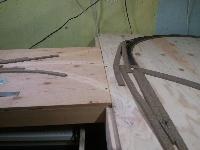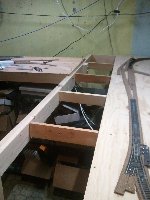 Seperating the two tables to gain access to the side against the cellar wall. Sliding the top makes it so much easier to reach the screws.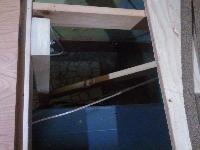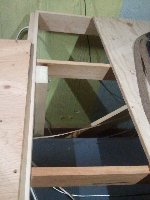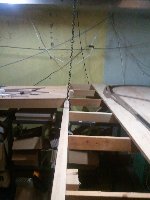 An unexpected problem - the storage shelf below is in the way of moving the table out, so another sky hook and leg removal.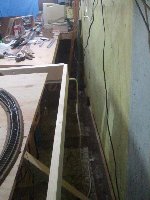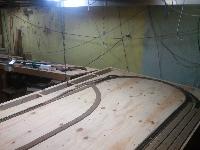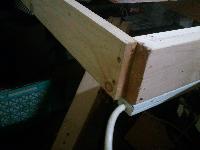 Everything moved out and ready to be rebuilt. The last shot is the reason why the table had to come away from the wall.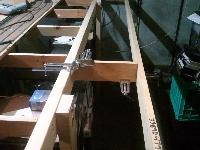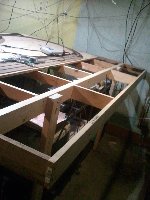 Building the extended frame - corner clamps are the handiest tool for framing.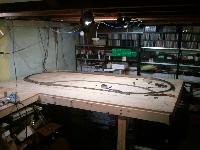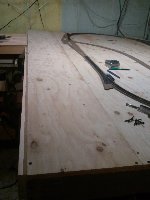 The finished table, ready for re-laying the track. The extra space is filled with a 1'x8' piece of plywood. This was added in the front for strength in the back cantilevered section.

On to Page 2 or Page 3