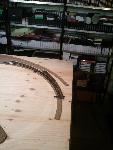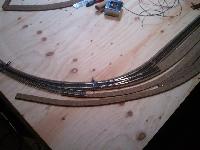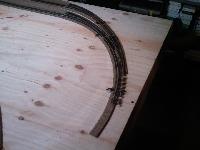 Fitting the new Shinohara #7 and #6.5 switches (radius of 28" on the outside, 24" in the middle, and 20" inside). Notice in the shots the shadow of the old track and how much wider the curve is now.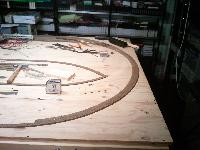 Laying down a 28 inch curve and roadbed.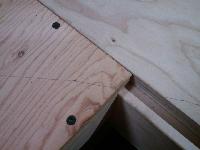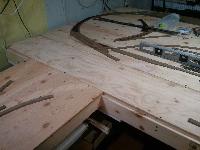 Laying out the 24 inch curve back to the mainline. Microphone stands come in very handy for this as the center of the curve is off the table. Notice where the line goes at the corner, this will be fixed with an additional corner piece of bench.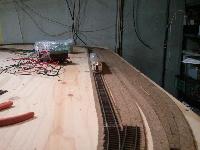 The electrical testing. In addition to a larger table fewer blocks are being used for the yard as it will not be hidden (as was the original design).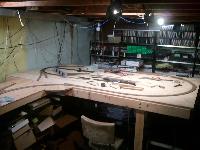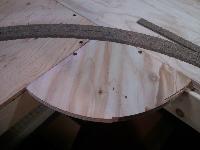 After all the cork roadbed has been installed (for this phase) and the corner piece of bench.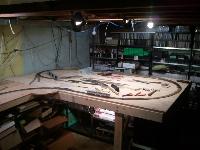 After all the track has been installed (again, for this phase)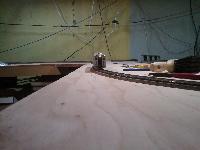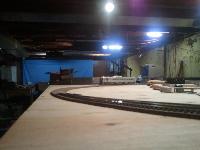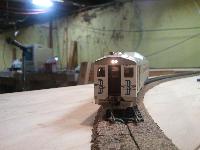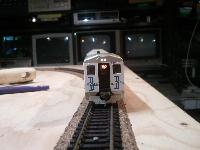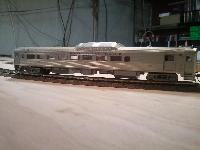 These don't have much to do with construction, but #6211 was begging for a photo shoot after all the hard work of track testing, and the clean table made it work.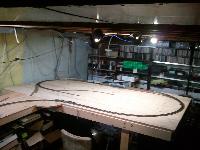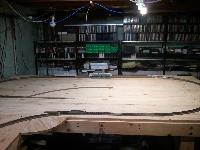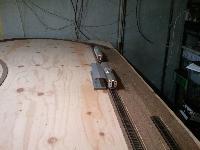 Some final shots of the table, notice that this is now a stub terminal. It will be a complete loop again after the next phase, I'm waiting on the turnouts.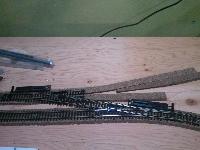 The connection to the two-track mainline. This will remain after the loop is complete for emergency use should one end of the loop become unusable.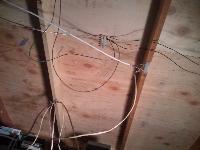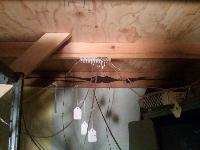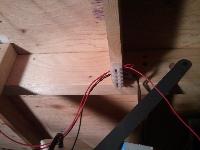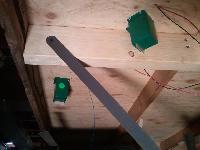 The unseen and largely unappreciated underbelly. The new switches use Tortoise motors, currently not powered as there is only one route available.

On to